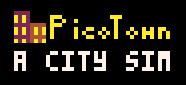 if the embed isn't working, click on the grey area around the embed
PicoTown is a really pico (no pun intended) city sim. Build your city! Will you get cash from taxes, or from tourism? Or maybe you will find other ways to make cash? Will your city get popular or will it be a small countryside village? It depends only on YOU! An enhanced Windows port and the Pico-8 jam cart are available to download below.
---
WHY IT WAS MADE
There was a jam on Itch.io called CITY SIM JAM 2016. I decided to take part in it and made THIS. A little SNES SimCity clone on Pico-8. NOT a total clone, mostly idea borrowing (zoning, fundamental city concepts) with some Transport Tycoon stuff (buses, monorails, trains).

HOW IT WAS MADE
It was made in Pico-8 :) but seriously, I posted a complete devlog of it on Itch.io: the devlog and tweeted with #PicoTown and #citysimjam hashtags.

WHEN IT WAS MADE
It was made in 4 days of really working (not playing SimCity or Transport Tycoon or The Sims 2).

AN OBLIGATORY GIF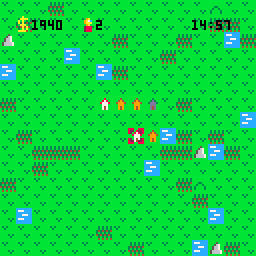 CONTROLS
+ (Directional Pad/Arrows) - move/select options in menus
X (Button 1/Z) - cancel in most menus
O (Button 2/X) - accept in most menus

CHANGELOG
1.1b3: - and another.
1.1b2: - fixed another trash bug

1.1b: - fixed sewage and trash

1.1: - added disasters
- fixed happiness

1.0: - initial release

LAST WORDS
If the game doesn't work, fullscreen it or download the Pico-8 cart using Splore.
If you read all of this, I wish you luck and have a good time playing PicoTown.

Download
Click download now to get access to the following files:
Enhanced Windows port
8 MB