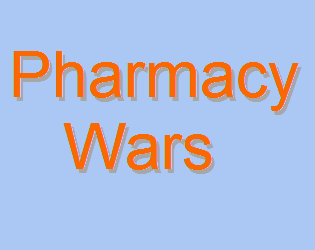 Pharmacy Wars Classic
A downloadable archival stuff for Windows
Game in Polish.
Uploaded here for sake of completeness.

Click "Kup leki" to buy medicine, "Reklamy" to advertise, "Upgrades" to upgrade, "Nowa gra" to restart, "Koniec" to quit, "Dalej" to advance by one turn. Change music with 1-9 keys. To start playing, press F2 on the blue screen.
(C) 2013, 2017 Adrian Makes Games.
Download
Click download now to get access to the following files: